Hilary Pryor
Hilary is the founder of May Street and has a lovely collection of international awards to show for her two decades of production.  Read more…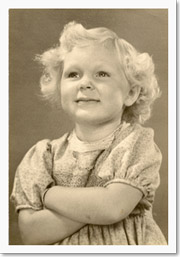 As versatile as a Swiss army knife, Hilary transitions seamlessly between writing, directing, producing and editing TV, feature films and interactive content.
Hilary's highly respected credits include dozens of documentaries, children's shows and two feature films currently in development.  She has directed and produced for nearly every broadcaster in Canada, including CBC, CTV, Global, Bravo!, W Network, Animal Planet Canada, Discovery, the National Film Board, Vision TV, W Network, YTV, The Travel Channel, History Television, Knowledge, SCN and TV Ontario.  She has recently diversified her skillset once again by co-producing our award-winning Tiga Talk! iPhone app.
With all of this experience under her multi-functional utility belt, Hilary is in high demand as an Executive Producer.  Able to advise on both the creative and financial aspects of production, she has helped several other producers improve their projects and keep their broadcasters happy.
Erin Skillen
Erin balances comfortably between the dorky, paperwork-loving side of producing and the creative, entertaining side.   Read more…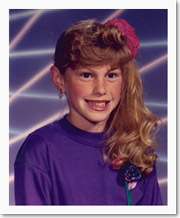 With a passion for producing, writing and research, she has put her oddly compatible skillset to use on productions for CBC, Animal Planet Canada, CTV, Vision, History, Chum, Bravo! and APTN.
Her love for all sides of production was best illustrated when she was the Writer/Producer/Co-Director and Host for both Mr. Right is Stuck in Traffic and Gone Wild.  She also shot, directed and produced May Street's first web series Vets Without Borders.  As she's the one writing these bios, she's not sure what else to say about herself, so she'll just leave it at this.
Mike Wavrecan
Our resident tech guru Mike is such a talented producer, director and editor that we've given him his own tagline: "It's hard being awesome."  Read more…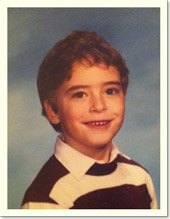 Always dancing ahead of the curve, Mike has held our hands and led us into the brave new world of interactive content.  In the transmedia realm he has produced our award-winning Tiga Talk! iPhone app, www.tigatalk.com and www.vetswithoutborders.com.  Beyond interactive, he's edited all four seasons of the Tiga Talk! series, as well as many other May Street projects.
Mike's broadcast credits include CityTV, A Channel (CTV Two), Bravo!, CTV Travel, APTN, Much Music, Global Television, History, W Network, Discovery, VisionTV and Movie Central.  Through over ten years of production, Mike has developed a broad range of experience in reality television, action sports, documentary, & features.  He's got a keen eye for aesthetics and makes sure that no matter what we're doing, it looks and sounds great.  If it doesn't, we're in big trouble.  We've learned that the hard way.  These tech guys can be nasty.
Brenda Stack
As May Street's longtime in-house bookkeeper, Brenda is the glue that keeps the office together.  Read more…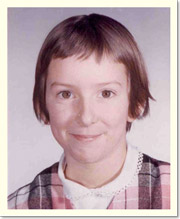 As one of the few (or perhaps the only!) bookkeepers on Vancouver Island specialized in production accounting, she is indispensable.  Seriously, we tried to get rid of her, but she was too valuable.  She's the friendly face that greets you at the door, the nitpicky nag who tracks down every receipt and the lifesaver who keeps the numbers in check.  We'd be lost without her, as would the non-May Street producers who have benefited from her services.